About The Lori Haber Buckfire Foundation
Lori Haber Buckfire was born in Brooklyn, New York. She grew up in Michigan and attended Andover High School in Bloomfield Hills, Michigan. Lori graduated from Arizona State University with a bachelors degree in Art and lived in Los Angeles for ten years before returning to Michigan. Lori was diagnosed with Stage IV ovarian cancer in May, 2005, eight weeks after giving birth to her son Hayden, and she passed away from ovarian cancer in July, 2010. The Lori Haber Buckfire Foundation was created in Lori's memory.
Despite her long battle with cancer, Lori did not let her illness diminish her zest for life or her ability to live in the moment. She gave numerous speeches, raised money and awareness for the fight against cancer, and counseled many others who also were battling cancer. Lori rarely felt sorry for herself. Each struggle filled with pain and fear was answered by joy, hope, courage, and the will to make every good moment last.
Articles About The Lori Haber Buckfire Foundation
"Art camp supports kids affected by cancer in family" – The Oakland Press, June 2016


The nearly 50 children ages 5 to 15 who attend the camp receive full scholarships through the Lori Haber Buckfire Foundation. Some 30 children participated in the camp its first year, in 2014. A year later, there were 50 children. This year, 50 children already have signed up — which means it's full — though there's a waiting list for anyone who wants to sign up.
Videos About The Lori Haber Buckfire Foundation
Ovarian Cancer
Ovarian cancer is the growth of abnormal malignant cells that begins in the ovaries. Symptoms from ovarian cancer, such as bloating, pelvic or abdominal pain, difficulty eating, and urinary symptoms, usually do not arise until the cancer has metastasized. 22,000 women will be diagnosed with ovarian cancer in 2013, and 14,000 women will die from ovarian cancer in 2013. For more information on ovarian cancer, please visit the Michigan Ovarian Cancer Alliance website at: http://www.mioca.org/ or National Cancer Institute: https://www.cancer.gov/cancertopics/types/ovarian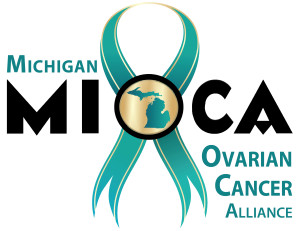 BRCA GENE MUTATIONS
A BRCA gene mutation is a genetic defect which increases the risk of developing breast cancer, ovarian cancer, and other types of cancer. This genetic defect is often found in the Ashkenzi Jewish population (those of Eastern European descent), but is also commonly found in other populations. Women with a BRCA defect have a 33 to 50% chance of getting breast cancer by the age of 50, which rises to 87% by age 70. The chance of getting ovarian cancer is 27 to 44% by age 70. Lori Haber Buckfire, her father, and her aunt all passed away from BRCA related cancers. For more information on the BRCA gene, please visit the FORCE website at: http://www.facingourrisk.org/ or Beaumont Hospital Genetics Program: http://cancer.beaumont.edu/genetics